We are blessed to be surrounded not only by the stunning mountains and rivers of British Columbia but also by amazing businesses that will make your holiday a memorable experience. We have partnered with resorts all across the Colombia Valley so that you have the convenience to book your rafting trip right from your resorts activities desk.  Feel free to reach out to our partners to inquire about our trips or give us a call at 1- 800-599-4399. We are looking forward to seeing you on the river!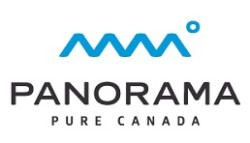 .
Panorama is Pure Canada. Panorama Mountain Resort is a four season destination experience situated in  British Columbia's Purcell Mountains. This mountain resort possesses one of North America's Top 10 verticals, a brilliant climate and Canada's largest outdoor on-hill hot pools. Those who vacation here know "there's more to the mountains!"
.
Nestled at the base of the Rocky Mountains, Fairmont Hot Springs Resort is home to amazing natural mineral hot springs pools. The largest in Canada, these pools have seen visitors flock to their naturally heated mineral waters for over 100 years. With views that stretch across the Columbia Valley wetlands to the Purcell Mountains, a soak in the hot pools is an unforgettable experience.
As an eco-resort, Nipika operates in harmony with our beautiful mountain surroundings of British Columbia. Nipika focuses on self-propelled outdoor activities experienced in harmony with the natural British Columbia settings including cross country skiing, ice skating, fat biking, tobogganing and snowshoeing in the winter months and mountain biking, paddling, hiking, trail running and much more during the summer months!
.
Luxury, relaxation, golf, skiing, adventure, spectacular views Bighorn Meadows Resort is one of the best accommodation in Radium Hot Springs. Nestled in the Columbia Valley between the Rocky and Purcell Mountain ranges in British Columbia, the high-end Rocky Mountain Resort is situated on an expansive 9-acre site surrounded on three sides by the prestigious Springs Golf Course in the village of Radium Hot Springs.
Surround yourself with gorgeous Rocky Mountain views and a staff that loves outdoor pursuits as much as you do. After a day on their onsite championship golf courses, float in the stunning indoor or outdoor pool. Take a few cozy moments to snuggle up by your fireplace. Copper Point Resort's comfortably chic guest rooms and suites are a step above the rest in the valley.
.
Right across the road from our office The Cresent Motel is a great option for those who want to be close to the amenities of Radium Hot Springs. They offer renovated and clean rooms/cabins at affordable rates as well as friendly guest service in English and German. They are an easy walk from the Radium Hot pools! And they are the only Motel in the Columbia Valley with a 10kw Solar System and a Charging Station for Electric Vehicles.
.
This place is truly magical. It has evolved out of love and the landscape itself, and encompasses much more within its warm embrace than may at first be revealed to you. The patient, respectful, and adventurous heart entices opportunities for great memories and photographs while relaxing around the cabins or teepees, or on a beautiful hike or rafting trip. The CrossRiver Wilderness Centre also offers plenty of opportunity for learning, for healing, for direction, for ..connection, and even transformation, if you want.
. 
Surrounded by championship golf courses, family friendly and challenging ski hills, natural hot springs, and endless outdoor adventure opportunities, Sunchaser Vacation Villas is nestled in the heart of the Canadian Rockies. Sunchaser Vacation Villas offer you accomodations to suit your party's needs, whether it's couples of two or families as large as eight.