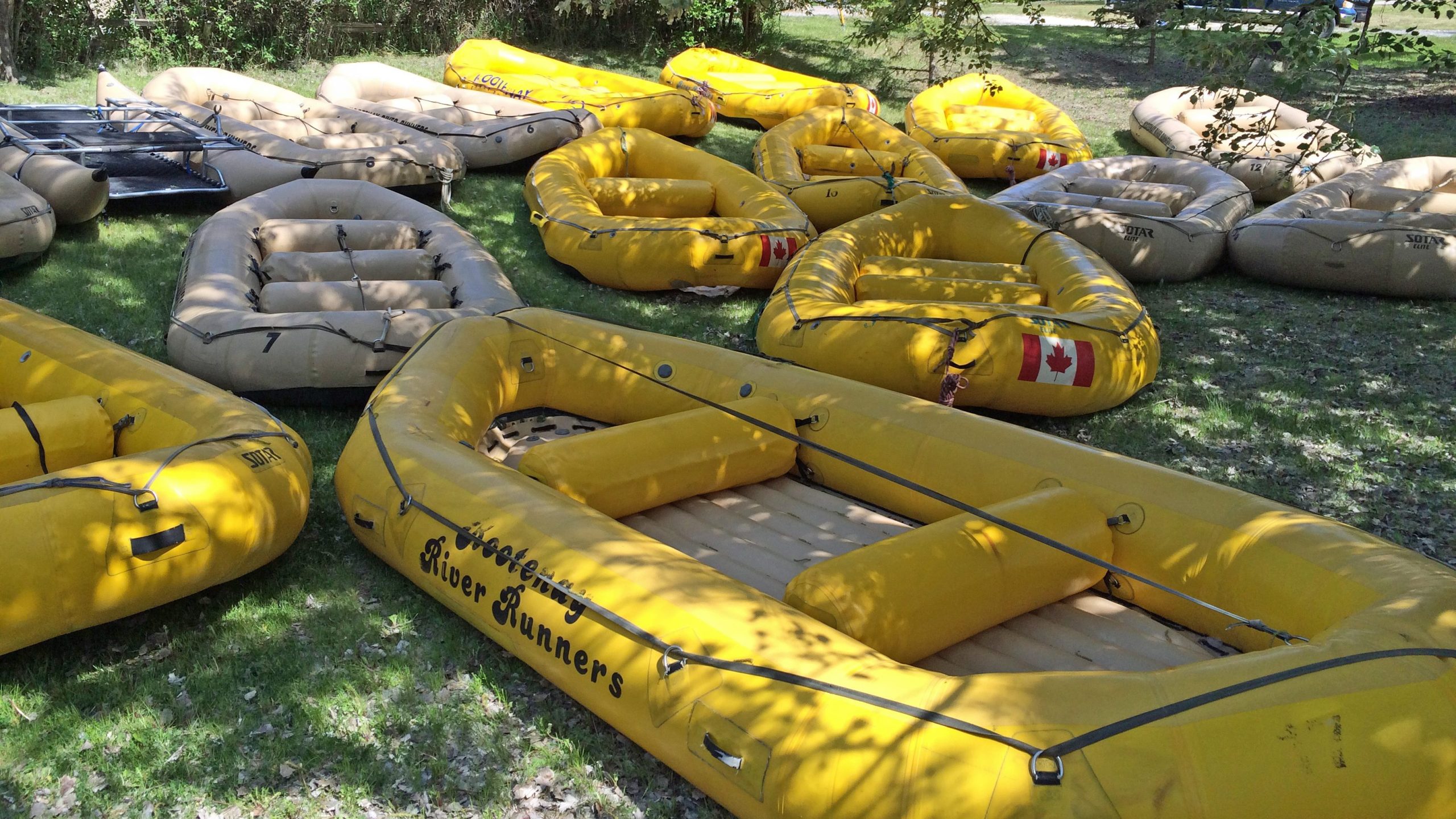 Have the know-how, but need the gear? Plan a multi-day, self-guided trip of the Kootenay River with your friends and family!
You can have your own private trip, without hauling gear from Calgary, Alberta, or beyond.
We offer the convenience of picking up and dropping off all of your gear right in Radium Hot Springs, British Columbia.
We have a range of different rafts available, depending on your group size and experience. All of our gear is high quality and commercial grade.
Equipment available & pricing for daily rates:
Rafts (including pump & throw bag): $150
Frames (including oars): $50
Paddles: $2
Life Jackets: $3-$5
Dry Bags: $5-$10
Helmets: $1
Kootenay River Map (purchase) $40
See a complete list of gear and guidelines here. Raft & Equipment Rental Information
If you require something you do not see available, please ask. We have been rafting for over 45 years so we can likely hook you up!
Note: we do not offer a shuttle service. Gear drop-off to the river may be available, please enquire.
All rental equipment is provided at your own risk and will require a completed Release of Liability, Waiver of Claims, Assumption of Risks and Indemnity Agreement upon pick-up of equipment.